British Market Council (FY2006)
Visit of UK Bio Trade Mission (September)
IIST supported the Japan visit of the mission consisting of 13 representatives from bio and medical companies in UK, which was organized by British Trade International and the Commercial Department of the British Embassy. The mission visited Japan during the period of Bio Japan 2006 held in Osaka, in order to promote export from UK to Japan, as well as cooperation and joint R&D between UK and Japanese companies.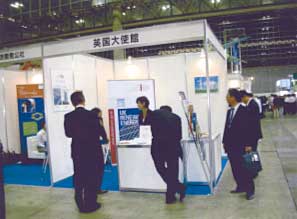 Visit of Mission Participating in Renewable Energy 2006 (October)
IIST supported British companies in setting up information booths and organizing UK Renewable Energy Seminar at the inaugural Renewable Energy 2006, an international conference and exhibition on renewable energy. RE2006 was held from October 11 to 13 at Makuhari Messe to address rising energy prices and global warming.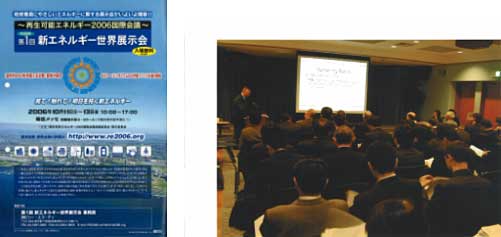 ---
General Affairs Dept.